Boombalee Kidz Philosophy
Welcoming you into our family…
Boombalee Kidz is located in Wollongong, inhabited by the Dharawal Indigenous Australians. We would like to acknowledge Aboriginal and Torres Strait Islander people as the Traditional Custodians of this country and the land in which we currently operate. Each day the children and educators show respect to traditional custodians of these lands through our acknowledgment of country.
Your child's health and happiness is our priority.
We strongly believe that the first 5 years of a child's life are the most valuable in scaffolding their developmental milestones and skills.
Five years is a brief window of opportunity to guide children and encourage them to expand their knowledge of both themselves and the world around them.
We welcome and respect any suggestions, ideas and comments.
We know that the most important thing to a parent is the health and happiness of their child and this is what our dedicated and caring staff strive to achieve every day.
We welcome you to our family and look forward to sharing this special and important time with you and your child.
We Respect Each Child's Individual Developmental Journey
Educators strive to guide children into the next stage of development with confidence in themselves and excitement for continuous learning.
Learning is constantly happening and is interwoven through all developmental domains.
We believe that every child is very different and unique with different interests, backgrounds and developmental stages. 
We believe that each child is an individual and no two children are the same.
Children Learn Through Play
We believe in allowing children the choice of play. We believe children learn by seeing, hearing, touching and exploring in play.
Being made to feel respected, secure and valued is very important in a child's development.
We will strive to protect and cherish the innocence of children and thus provide a safe and secure environment. 
We Value Building Genuine Relationships
We work in collaboration with families, to create a secure bond that guides their children's relationship with our educators.
We work in collaboration with families to obtain knowledge and a better understanding of their child's developmental milestones and their goals.
We consider families to be a vital aspect of the program. Their input is respected and embedded into our daily practices. 
We aim to form positive and meaningful relationships in which create comfortable connections for families to communicate their suggestions and ideas to educators.
We Love To Involve Families In Our Learning Program
We create special celebrations to invite families into the service; this guides us in continuing to build on our relationships through meaningful engagements.
 We support families in guiding their child's development, through meetings and keeping them up to date on their child's learning and development.
We promote and embrace cultural difference and support all families who enter our centre.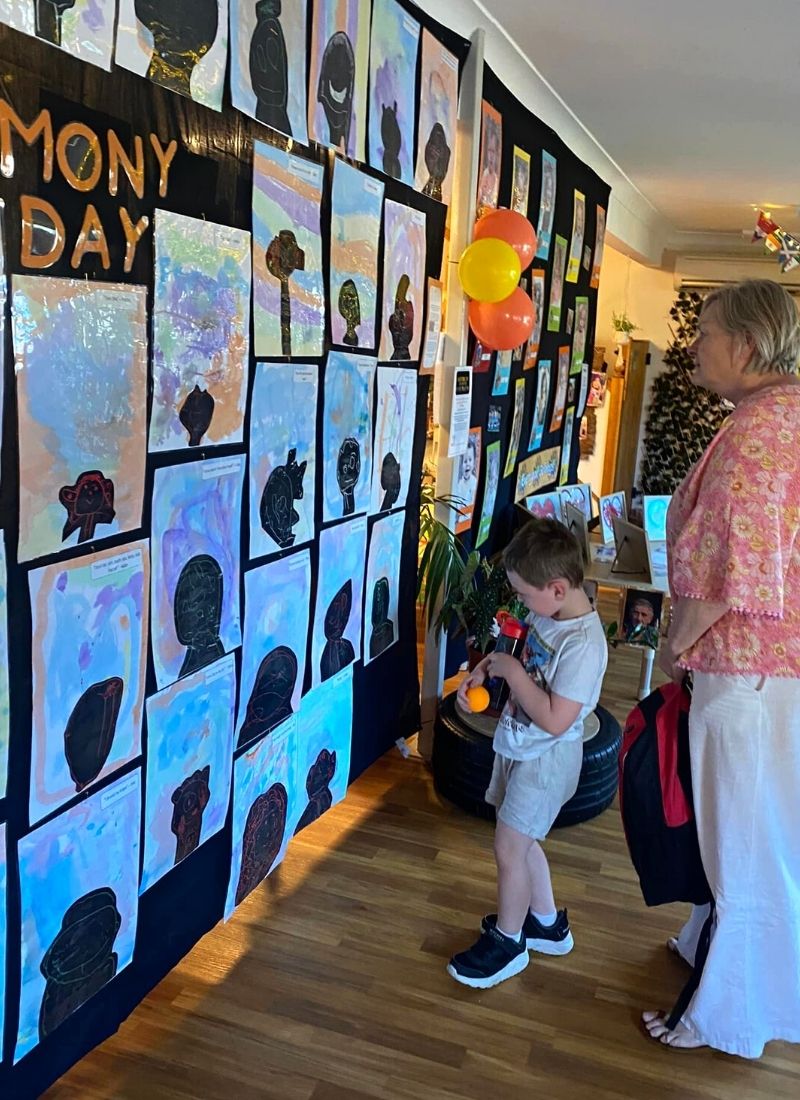 Our aim is to function as an extended family in order to provide your child with the 
security, warmth and love
which are essential to their development and growth.
We Love To Incorporate The Community In Our Learning Program
We believe that children learn from their environment and their surroundings.
We believe that involving the children in their community will create a higher understanding of their world around them.
We strive to encourage children to be involved in their communities as well as invite people from the community into our centre.
We will provide children, families and educators a sense of belonging to the community in which they live.
About Us
We are a family owned and operated company since 2004 that is dedicated to providing high quality childcare. We understand that deciding on a centre for your child will be one of the most important decisions you will have to make. We know this because we are parents as well and we have had to make the same decision.