Pitt Street Kindy
A creative environment where children can learn and excel.
Our Mission & Vision
Our mission at Pitt Street Kindy in North Nowra is to provide a great experience for every child and ensure that they have a structure where they can excel and grow. We focus on building your child's emotional intelligence so that they are fully prepared and equipped for the challenges that they will face later in life. With our state of the art facilities, we provide an environment where children can learn, cooperate with each other and get creative with a number of fun challenges. 
With our support, your child will thrive and achieve wonders. We can provide our services to offer care for children up to the age of six and prepare them for the next step as they get ready for big school. By enrolling in our centre, your child will already know how to make friends, engage and understand other children around them. This will help them grow before they even start their school career. Eighty percent of child development occurs in the early years of life and we won't let this time go to waste. 
As well as providing a fantastic environment for children, our vision includes matches the needs and desires of parents as well. We know that it can be emotional and difficult to leave your child in daycare for the first time. That's why we strive to offer the support you need and ensure you feel completely secure that your child will be well taken care of.
Our Educators Are Here To
Support You As Parents

And Guide You With Their Expertise In Early Childhood.
Extra-Curricular
Activities
Experienced &
Qualified Staff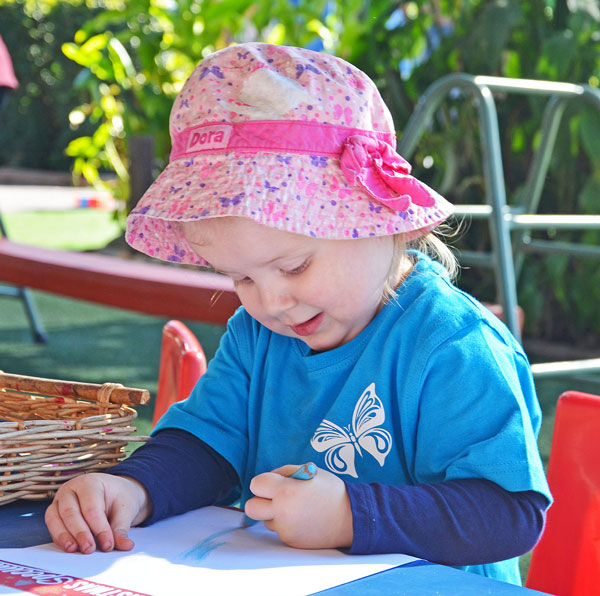 Quiet Sleeping
Environment
Find Out How Much You Can Save With The Childcare Subsidy
We know how complex the Child Care Subsidy can seem. This calculator will help you work out how much you could be saving in your childcare fees. 
Click Here
Maisie Kaunicaramaki
Nominated Supervisor
My name is Maisie and I have been working in early childhood since 2001. After having my own three children, my interest in early childhood education prompted me to further my studies and complete my Bachelor of Education in 2018. I have worked with Kidz Childcare since early 2018 and love being a part of the Pitt Street Kindy community.
I am passionate about high quality care and the importance of children's learning in the early years. As a Nominated Supervisor, I am privileged to lead a team of experienced educators in ensuring that every child is individually catered to as part of our ongoing curriculum and planning. I enjoy welcoming each family into our Centre and supporting them through each process of their child's journey.
Acknowledgement To Country
We acknowledge the Dharawal people as the traditional custodians of the land on which Nowra is located. We acknowledge the Elders past, present and emerging. We extend a warm welcome to all Aboriginal and Torres Strait Islander people and we pay our respect to their ongoing connection to land and community.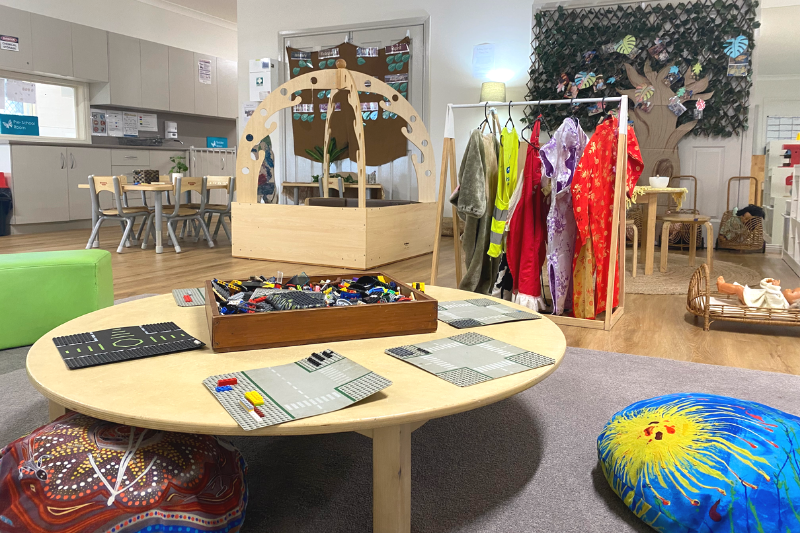 What Our Parents Are Saying…
"Pitt St Kindy, the best preschool for our little one. Staff are caring and engaging with the children. Fees are reasonable and meal times are catered. Parents receive daily newsletters on their child's group via email and daily habits are mentioned on pick up. Security and the safety is also apparent. I couldn't be happier with this centre and have no issue leaving my child in their care" 
"Both of my children have been enrolled at Pitt Street Kindy from 6 months of age. From the very first meeting with the staff at PSK. I was at ease. The Staff are friendly, reassuring, and approachable. They have proven to go above and beyond to cater for the children's individual needs, interests and learning styles. The pride that the staff show in the day to day running of the Kindy is a reflection of what a fantastic family they are part of. PSK provide a fun environment for my children to learn and grow while feeling safe and nurtured. I love that the nutritious meals are prepared on site by a dedicated cook. I know that my children are in the very best hands there. I can highly recommend Pitt Street Kindy."
About Us
We are a family owned and operated company since 2004 that is dedicated to providing high quality childcare. We understand that deciding on a centre for your child will be one of the most important decisions you will have to make. We know this because we are parents as well and we have had to make the same decision.