Each year Rainbows Preschool children go to the Country with Uncle Warren to the Baiame caves. This experience immerses the children in Aboriginal art, connecting with Country and Aboriginal dreamtime stories. Uncle Warren Taggart is a huge supporter of Aboriginal Education throughout Singleton schools. We are so grateful to have built a relationship with Uncle Warren over the years and to be able to learn such great knowledge from him.
Baiame Cave is located in the foothills of the eastern side of the Great Dividing Range in Milbrodale, on privately owned farmland, a few kilometres north of the boundary of Yengo National Park.
Baiame Cave is of state significance for its association with the main figure depicted in the cave, believed to be Baiame, who is understood by some Aboriginal people across NSW to be the creator, the 'Father of All', the most important ancestor and law-maker. The site is also of state significance for its history and associations with the Wonnarua, the Aboriginal people who are understood to be the traditional custodians of the artwork prior to and post colonisation. The painting is representative of the traditional heritage of the Aboriginal people of the Hunter Valley and of NSW.
Baiame Cave is also of state significance as a rare and representative indigenous rock art painting site in NSW. Rock art sites in NSW are more likely to feature smaller-scale engravings of animals or human figures, or painted hand stencils rather than large painted human figures. Although unusual in the NSW context this is one of many regional variations in rock art across NSW, and therefore has State-wide comparative and representative value.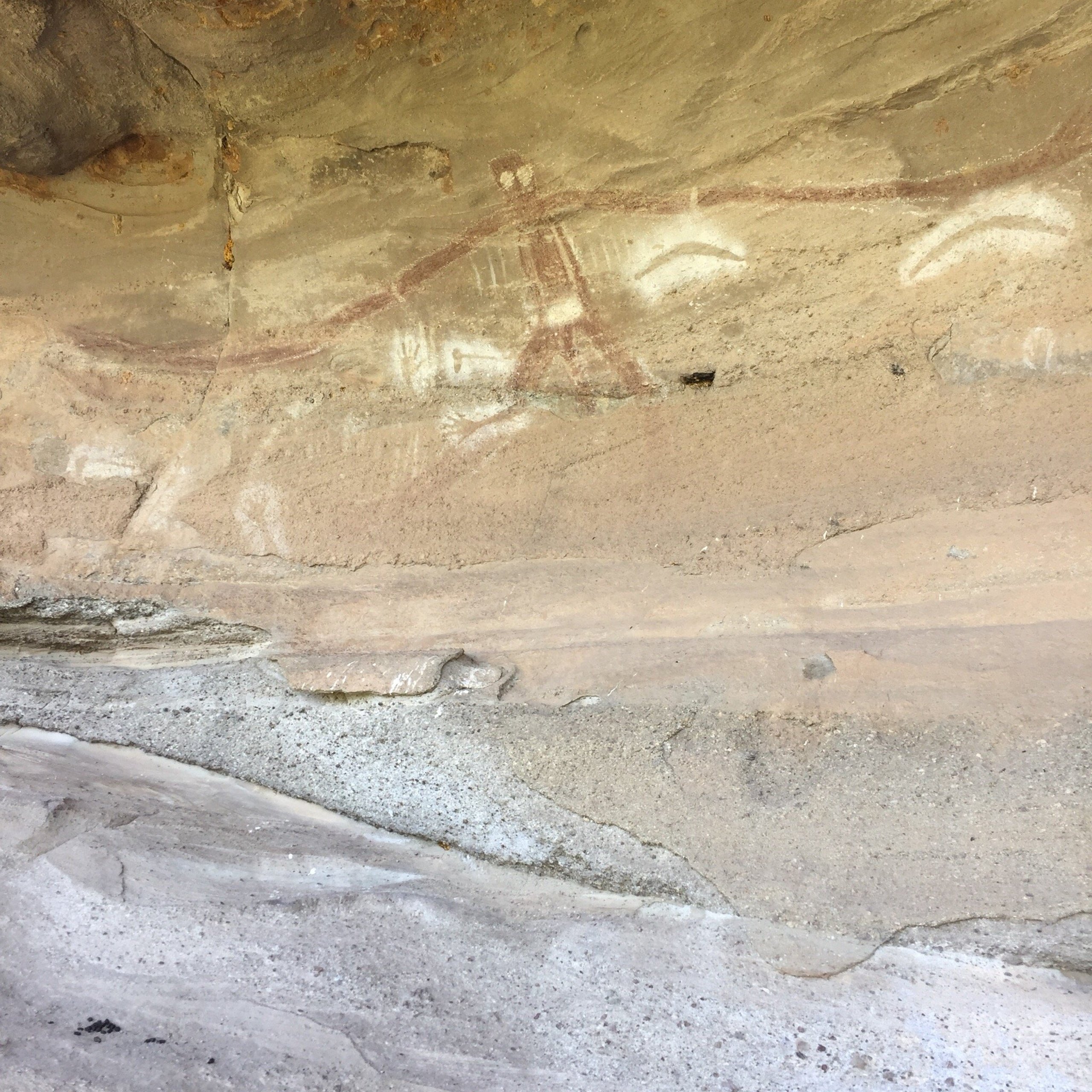 The PuwampiUntiKunarr dance group from St Catherine's College performed a number of dances for our children. The dances the teenagers presented to us represented Australian animals such as the goanna, eagle and kangaroo. Our children were encouraged to participate and join in with the dancers to learn the dances of the animals. We are so thankful for this amazing opportunity to support this developing dance group in our community.
Our philosophy is to embrace Aboriginal cultures and engross all children and educators with these valuable experiences and learning to appreciate one of the world's oldest living cultures. These are just two Aboriginal experiences our children are engaged with, we embed Aboriginal perspectives throughout our centre and learning environments.
#rainbowselc #rainbowselcsingleton #singletonchildcare #singletonearlylearningcentre #earlylearningcentre #aboriginalculture #indigenousculture #acknowledgementtocountry #community #communityprogram
Interested in our Community Program?