Surfside Kidz Batemans Bay
A beautiful centre filled with incredible educators & endless learning experiences.
Our Mission & Vision
Surfside Kidz is a childcare centre for parents by parents. Ultimately, this means that we understand your concerns and everything that you want for your child when you drop them off at daycare. Our mission is to always live up to these high standards and ensure that every parent can rest easy knowing their child is receiving the full level of support they need. 
As well as this, we want to make sure that your child gains the most out of their time at our childcare facility. That's why we go beyond the typical boundaries of a childcare centre and provide something truly groundbreaking. Our centre is designed for learning, enhancing social development and preparing children for their eventual time at school. We understand that the first years of a child's life can be crucial for development.
Our facility even offers the opportunity to enhance your child's emotional intelligence which experts now believe is more important than IQ. EQ doesn't just offer the child support and self-esteem they need in childcare. Instead, it provides them the ability to grow and ensures that they will be able to tackle the challenges that they could face later in life. 
Our vision includes an environment where children can work together, learn how to avoid violence and resolve conflicts without adult interference.
Our Educators Are Here To
Support You As Parents

And Guide You With Their Expertise In Early Childhood.
Extra-Curricular
Activities
Experienced &
Qualified Staff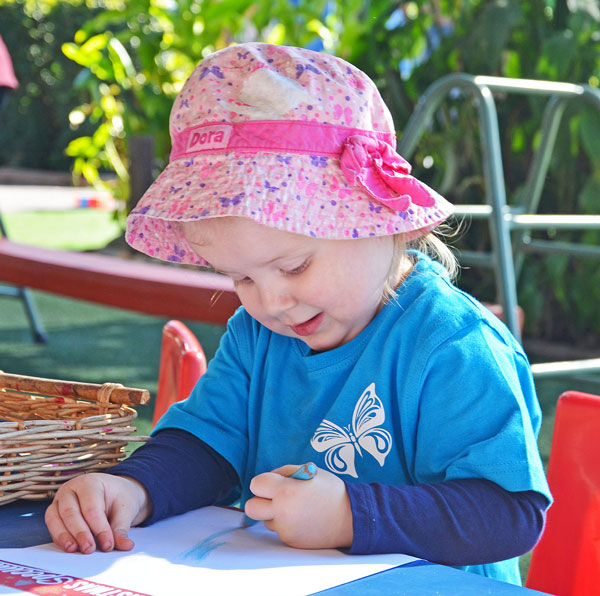 Quiet Sleeping
Environment
Find Out How Much You Can Save With The Childcare Subsidy
We know how complex the Child Care Subsidy can seem. This calculator will help you work out how much you could be saving in your childcare fees. 
Click Here
Becky Lewsam
Nominated Supervisor
Hi. My name is Becky.
I am currently Diploma trained and certified in Child Psychology.
I have been working in the childcare profession for 13 years. During this time I have educated all ages of children ranging from 6 weeks to 6 years, primarily with the babies and toddlers.
I believe each child is an individual with different interests and needs and as such I pride myself on meeting their needs and developing their interests.
Acknowledgement To Country
We acknowledge the Yuin people as the traditional custodians of the land on which Surfside is located. We acknowledge the Elders past, present and emerging. We extend a warm welcome to all Aboriginal and Torres Strait Islander people and we pay our respect to their ongoing connection to land and community.
What our parents are saying…
" Surfside Kidz are just amazing, my son and daughter both attend their and both love it. The educators are well trained, caring and passionate. They always welcome my children warmly and make me feel comfort in knowing they will be well cared for. They have a great school readiness program so they are prepared for big school when the time comes. Highly Recommend."
"Surfside Kidz provides an enjoyable and safe environment for my daughter to learn and grow in. The carers are well trained and passionate about facilitiating a fantastic learning environment for all the kids. With plenty of time allocated to learning, playing and developing social skills the children will be well set up for school and life in the years ahead from attending Surfside Kidz. A huge thanks to the dedicated and hardworking carers who work at this centre, they do their profession proud. I whole heartedly recommend this centre."
About Us
We are a family owned and operated company since 2004 that is dedicated to providing high quality childcare. We understand that deciding on a centre for your child will be one of the most important decisions you will have to make. We know this because we are parents as well and we have had to make the same decision.