Welcoming you into our family…
At Pitt Street Kindy, we acknowledge the traditional custodians of the land on which we teach. We pay our respects to the Elders past, present and emerging. We are dedicated to providing a welcoming, safe and inclusive environment for every child. We are passionate about providing high quality education and care in a friendly, stimulating and harmonious environment that celebrates the uniqueness of every child.
We Respect Each Child's Individual Developmental Journey
We believe our children are embarking on an individual journey, and we value the importance of giving them time to enjoy these moments of their childhood. Every child has the right to feel welcome, safe, heard and treasured. 
We believe all children should each be recognised and respected as capable, competent and confident individuals. 
We understand that all children learn differently and they should be encouraged to express their thoughts and ideas. 
We beleive children learn the most when they are interested, curious, motivated and empowered.
We believe our families are the most influential people in their children's lives.
We believe our families should be valued in their uniqueness and diversity. We embrace and celebrate these differences throughout our curriculum. 
Our families are a priority, and we value working in open and engaging partnerships with them in order to support the best outcomes for every child's learning and development. They deserve to feel supported, embraced and listened to. 
Our educators are trained to put your child first.
Our educators prioritise being in-tune with children's thoughts and feelings, supporting the child's development towards a strong sense of wellbeing. They recognise that diversity contributes to the richness of our society and provide balanced, evidence-based ways of knowing. 
Our educators understand that continued ongoing learning and reflective practice will ensure that we are moving forward and building on our professional strengths and knowledge. They engage in daily practices and interactions that are influenced through sensitivity, respect, calm and nurturing interactions. 
We understand the importance of flexible and consistent routines based on the individual child and their wellbeing. We ensure we connect through honest and open communication, promoting each child's best interest and advocating for their needs.
We make connections with our environment by…
We incorporate outdoor play and utilise natural resources throughout our learning curriculum. We support children's sense of discovery, creative exploration, and imagination through connecting in our outdoor spaces and engaging in flexible, unrushed routines.
Understanding the value in creating a calm, welcoming and natural play space that offers children a sense of warmth, joy and security to spend their time in.
Acknowledging the importance that sustainability practices play, and the integral role this can have on our communities.
By providing children with opportunities to explore and practice sustainability, we endeavour to inspire each child to care for our environment.
Our aim is to function as an extended family in order to provide your child with the 
security, warmth and love
which are essential to their development and growth.
We provide children with opportunities to be involved in the community.
We make connections with the community by viewing culture and the context of our community as central to children's sense of belonging.
We facilitate active and ongoing relationships and connections within our local neighbourhood.
We value and acknowledging the traditional custodians of this land, and paying our respects to the Elders past, present and emerging.
We provide children with opportunities to be involved in the community, as we understand how it can enrich each child's understanding of the world around them.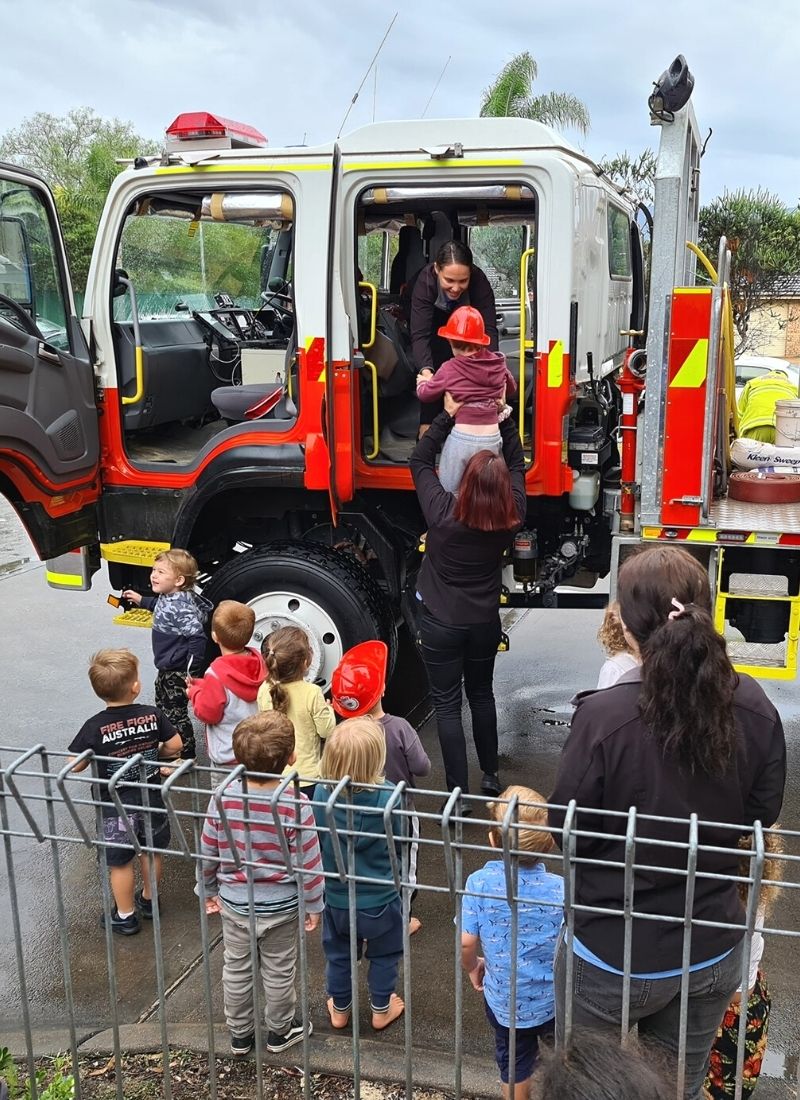 About Us
We are a family owned and operated company since 2004 that is dedicated to providing high quality childcare. We understand that deciding on a centre for your child will be one of the most important decisions you will have to make. We know this because we are parents as well and we have had to make the same decision.