Programs
We believe every child deserves the opportunity to learn, thrive and become the best they can be.
Designed for Specific Age Groups and Child Developmental Milestones
We make sure that all our nurseries are a safe, nurturing place for your baby. The first two years are when the most rapid growth and development occurs. We ensure that they are supported throughout their entire developmental journey.
Being a toddler is the time of exploring and discovery. Toddlers are curious and eager to develop responsibilities and independence. We ensure that our toddlers are supported and encourage this special growth phase.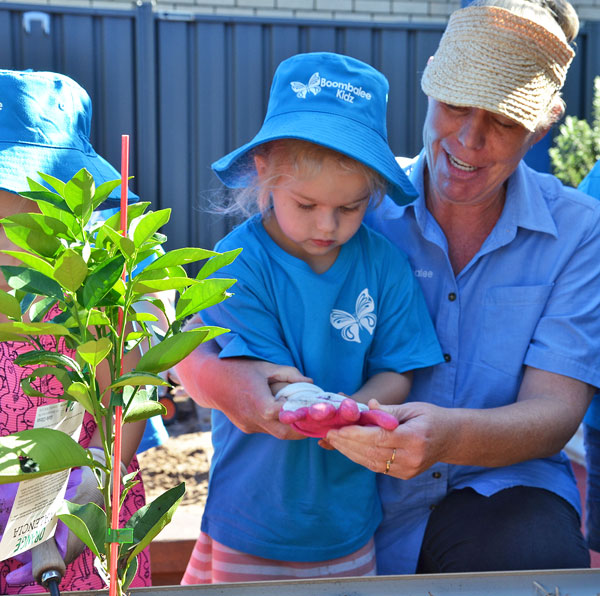 Our preschool program focuses on preparing children for the Primary School environment. We shape our learning program based on children's interests, their skills and the world around them to prepare them for this transition.
Children Learn Through Play
We are committed to creating stimulating learning environments which will inspire each child's love of learning and their social development.
We aim to help children develop positive self-concept, self-esteem and increase their independence through facilitating their learning process by providing a variety of experiences suitable for individual children's interests and abilities.
Learning Outcomes
Through the Framework's five learning goals educators will assist your child to develop:
✔︎  A strong sense of their identity
✔︎  A connection with their world
✔︎  A strong sense of wellbeing
✔︎  Confidence and involvement in their learning
✔︎  Effective communication skills
Unique Care For Babies
Babies are unique and have their own patterns for play, feeding and sleeping. This means each child has their own individual program that is developed around their individual routines at home. The baby program is very nurturing and supportive of your baby's needs.
Toddlers
Toddlers love exploring so we make sure that our programs provide the children with lots of different educational opportunities. With a reliable routine of familiarity, consistency, security and warmth the children will be able to embrace their full potential. 
Our activities and experiences will: 
✔︎  Balance stimulation
✔︎  Enhance desired discovery
✔︎  Build confidence
✔︎  Embrace diversity
✔︎  Express their creative
Transition To School
Everything that a child experiences from the day they are born prepares them for school. Everything that a child experiences throughout their early education in Long Day Care and pre-school prepares them for attending school.
A Transition to School Program focuses on developing the skills that will help a child adjust to and thrive within the Primary School environment. 
About Us
We are a family owned and operated company since 2004 that is dedicated to providing high quality childcare. We understand that deciding on a centre for your child will be one of the most important decisions you will have to make. We know this because we are parents as well and we have had to make the same decision.