Rainbows Early Learning Centre
An environment where kids can grow, thrive and develop together.⁣
Our Mission & Vision
At Rainbow Learning Centre, we believe that childcare can be more than just a place where you drop your kid for the day. Instead, our mission is to provide an environment where kids can grow, thrive and develop together. We put a particular focus on emotional intelligence which experts now say is more important than IQ as a measure of future success. By helping your child develop their emotional skills we can teach them to co-operate and resolve conflicts together. 
As well as offering a place where children can learn, our program provides learning experiences that are fun too. Your child will be able to get creative, be imaginative and play with other children in a safe and protected environment. 
Our Educators Are Here To
Support You As Parents

And Guide You With Their Expertise In Early Childhood.
Extra-Curricular
Activities
Experienced &
Qualified Staff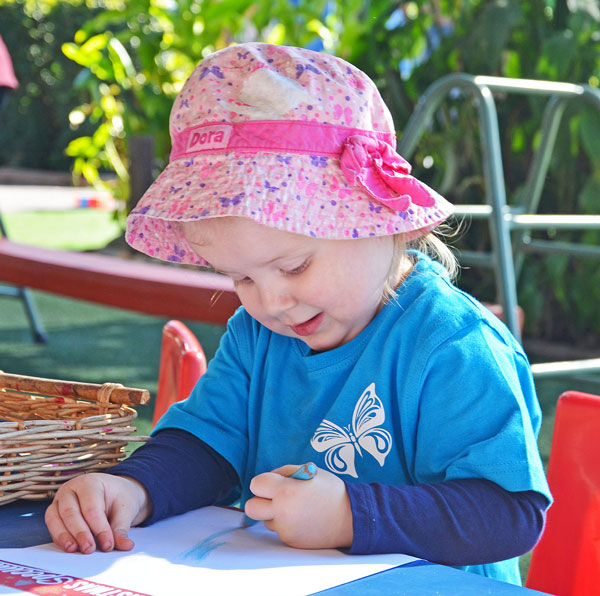 Quiet Sleeping
Environment
Find Out How Much You Can Save With The Childcare Subsidy
We know how complex the Child Care Subsidy can seem. This calculator will help you work out how much you could be saving in your childcare fees. 
Click Here
Melissa Mathews
Nominated Supervisor
My name is Melissa Mathews and I am the Nominated Supervisor at Rainbows Early Learning. I have a Bachelor of Early Childhood Education and I joined Rainbows Early Learning in 2012. My roles have varied while working with Kidz Childcare, working directly with the children and in management positions.
I value working within a wonderful team here at Rainbows Early Learning, which has led to the positive changes at the centre and reflective practices by our educators. I am passionate and understand the importance of building positive relationships with the children and families that become a part of our service. I cherish spending time with my family and friends in my spare time and I look forward to welcoming your child and your family to our centre.
Acknowledgement To Country
We acknowledge the Wonnarua people who are the traditional land owners of the Singleton area and their lands that extend throughout the Hunter Valley. We acknowledge the value of the Aboriginal and Torres Strait Islander people and their long, rich cultural and spiritual connections to the Singleton area.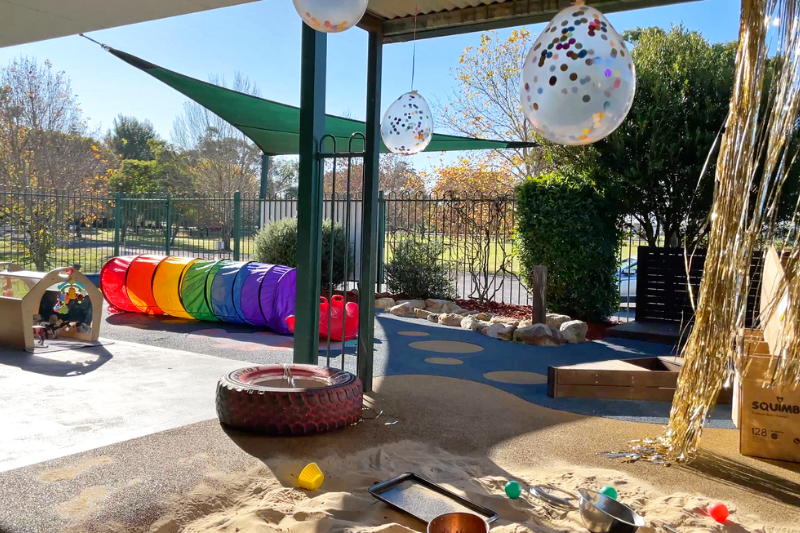 What Our Parents Are Saying…
"Rainbows just do everything very well… the centre staff and management are dedicated, professional and caring. I could not say anything negative about their service. I feel safe for my kids whenever I leave them there. Also, they provide long care service – opens early, closes late… perfect for working parents. Two thumbs up!" 
"My experience with Rainbows has been fanatastic from the amazing staff to great atmosphere. I would highly recommend any parents to send their children. My daughter has come so far socially and educationally. She loves it and so will your kids!
About Us
We are a family owned and operated company since 2004 that is dedicated to providing high quality childcare. We understand that deciding on a centre for your child will be one of the most important decisions you will have to make. We know this because we are parents as well and we have had to make the same decision.